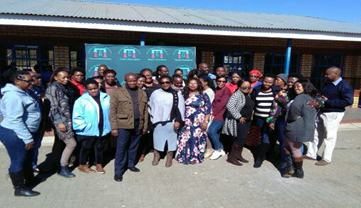 Mandela Day 18th July 2019
The Thuma Foundation spent the 2019 Mandela Day in Rietvallei, Mogale City serving soup to the needy. Kagiso is a township situated in the Krugersdorp area west of Johannesburg in Gauteng Province, South Africa.
The event took place in two locations within the area and focused mainly on reaching the elderly and the very young who are the most vulnerable members of our communities. The theme for the day was – No one goes hungry.
The first location was the Tswaranang Centre
The second location was the Patrick Mashego Primary School – a state primary school also located in Rietvallei, Mogale City Gauteng Province, South Africa. The school has just over 1 900 learners. Of this number, 893 constitutes the foundations' phase (grade R to grade 3). The Thuma foundation served soup to the foundation phase.